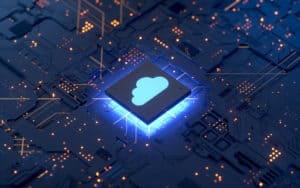 A senior machine learning expert from Amazon Web Services (AWS) has joined buy-side data aggregation and portfolio reporting specialist Clearwater Analytics as its new chief technology officer.
Warren Barkley joins Clearwater Analytics after launching several public services during his time at Amazon, with a particular focus on cloud computing solutions, as general manager in the AWS machine learning group.
Clearwater Analytics said his expertise in cloud technology will be critical as the firm looks to evolve its software-as-a-service (SaaS) automated investment data aggregation, reconciliation, accounting and reporting platform.
"We are thrilled to have Warren join Clearwater. He is the kind of industry leader that enables us to evolve and improve at an exponential rate," added Sandeep Sahai, chief executive officer at Clearwater Analytics. "I know our clients, future clients, and employees will all benefit from his leadership."
Barkley has also previously worked at Microsoft, where he brought various machine learning technologies to market and delivered wireless networking in Windows and Microsoft Skype for business.
He replaces James Price as chief technology officer at Clearwater Analytics, who will now assume the role of chief quality officer with the firm, overseeing quality controls, automation, testing and advanced reporting.
"I have worked with, advised, and held positions at some of the most innovative technology companies in the world," said Barkley. "I see Clearwater in that same lineage of industry influencers, and I'm thrilled to be part of its next chapter."
Founded in 2004, Clearwater Analytics claims its platform reports on more than $4 trillion in assets for clients including JP Morgan and Facebook. In late 2019, Goldman Sachs teamed up with Clearwater Analytics to integrate its analytics and portfolio reporting tools with its liquidity management system.