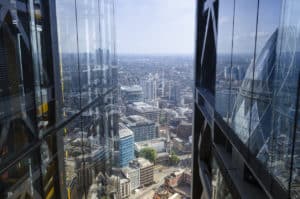 Liquidnet has added the first investment research expert to its board with the appointment of former research head at Bank of America as non-executive director.
Simon Greenwell will take up the role to advise the board at Liquidnet in a bid to grow the firm's network with buy- and sell-side market participants as it continues to expand its recently established investment analytics business.
Greenwell most recently worked as European head of research at Bank of America, and held various senior research roles with the institution during his time there, including co-head of UK and European sales and head of European distribution. He retired last year after leading research, sales and distribution at Merrill Lynch prior to and after its acquisition by Bank of America.
"The sell side will be absolutely key to the development of Liquidnet's business in the future and as one of the most experienced sell-side research professionals around, Simon will play a big part in the next stage of our evolution," said Vicky Sanders, global head of investment analytics at Liquidnet. "His understanding, experience, and connections will be hugely valuable as we improve our offer to research firms and provide personalised and customised intelligence to asset managers, helping them to boost performance, via our investment analytics platform."
Sanders, co-founder of RSRCHXchange which was acquired by Liquidnet last year, was recently appointed head of Liquidnet's newly-formed analytics division. The new analytics business line incorporates various technologies from vendors that the firm has acquired, including OTAS Technologies, Prattle and RSRCHXchange.
In the first quarter this year and following the acquisitions, Liquidnet said it also hired Thomas Morgan and Robin White to manage research provider relationships in the US and Europe. Morgan has previously worked at Merrill Lynch, Stifel and Consumer, while White joins the firm from Numis where he worked in research technology.  
"I'm very excited to be joining Liquidnet at such a pivotal point for the industry. I look forward to bringing my understanding of what is valuable to the sell side to enhance the already strong connections that the firm has with these institutions," Greenwell commented on his appointment.