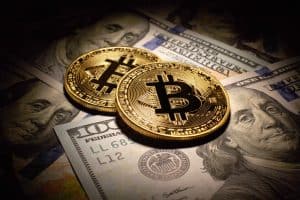 The US financial regulator has rejected another bid to launch a Bitcoin exchange traded fund (ETF) citing the cryptocurrency's susceptibility to market manipulation and concerns around its spot market. 
Cryptocurrency exchange Gemini, established by brothers Cameron and Tyler Winklevoss who are both renowned for having become two of the first Bitcoin billionaires in the world, put forward the proposal to launch the Bitcoin ETF which would be listed and traded on Cboe Global Markets.
Gemini and Cboe made the application in June 2016, but the proposal was rejected in March 2017 with the crypto exchange then seeking authorities to review.
The Securities and Exchange Commission (SEC) said that Gemini's 'traditional means' of identifying and deterring fraud were not sufficient enough to meet the regulator's requirements for launching the ETF. 
It added that traditional ETF proposals include measures to prevent fraud through surveillance sharing information agreements, but Gemini and Cboe had not entered into such an agreement.
"The Commission concludes that – unlike the listing exchanges for previously approved commodity-trust [ETFs] – [Cboe] has not established that it has entered into, or currently could enter into, a surveillance-sharing agreement with a regulated market of significant size related to Bitcoin," said the SEC.
Supporters of the Bitcoin ETF argued that substantial liquidity provided by the over-the-counter (OTC) market can absorb liquidity shocks and resist manipulative activity, but the SEC countered that this theory is not supported by any data on record and raised concerns around Bitcoin's spot market.
"Bitcoin markets are still evolving in significant ways," the SEC said. "And because there is no comprehensive data source reflecting Bitcoin trading, it is not currently possible to state with confidence what share of volume any particular spot trading venue has captured or will capture.
"Bitcoin trading activity is dispersed across markets and OTC transactions worldwide, and there is no centralised, regulatory data source for Bitcoin trading statistics."
The SEC has shut down several attempts from exchanges to launch a Bitcoin ETF. In January, the regulator cited similar concerns around the cryptocurrency's susceptibility to manipulation, as well as with its valuation and market volatility. 
VanEck SolidX Bitcoin Trust, which has previously had two applications to have its Bitcoin shares listed as ETFs rejected, has another Bitcoin ETF proposal with the SEC. This is another product Cboe would intend to list.
A decision on the approval is set to be announced in September, but the authority's latest rejection makes this bid look more unlikely.
"Although the Commission is disapproving this proposed rule change, the Commission emphasises that its disapproval does not rest on an evaluation of whether bitcoin, or blockchain technology more generally, has utility or value as an innovation or an investment," the SEC concluded.