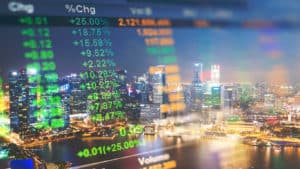 FX trading platform provider BidFX has hired the head of Asia Pacific distribution at liquidity provider XTX Markets, bolstering the business across the region.
Wai Kin Chan has been appointed head of Asia Pacific at BidFX based in Singapore, responsible for the firm's sales team leadership, driving sales growth in the region, and the general management of the business in Asia.
Chan joins from XTX Markets where he has worked for that past three years. Prior to XTX Markets, he spent six years at Morgan Stanley in various eCommerce sales positions, most recently as head of FICC eCommerce sales, and head of electronic FX bank sales and prime brokerage, both in Asia Pacific. Chan has also previously worked at Deutsche Bank and Barclays in eCommerce and eFX sales roles.
"I am truly excited to join a world class team that provides leading edge electronic solutions for an ever-changing financial marketplace" said Chan about his appointment. "I am honoured to be a part of the mission to change the future of how technology will be used in global and regional markets. Our aim is to combine long-term vision with immediate execution capacity."
BidFX, a subsidiary of order and execution management systems specialist TradingScreen, provides hedge funds, asset managers and banks with a front-end trading platform, as well as a liquidity aggregator tool for FX spot, swaps and forwards for G10 and Asian currencies.
In March, Singapore Exchange acquired a 20% stake in the company for $25 million. The exchange said at the time that investment is part of its strategy to build out its FX offering, particularly in FX futures, which the firm first introduced in 2013.
"We are very pleased and honoured to welcome Wai Kin as BidFX's new head of Asia based in Singapore. This demonstrates our strong commitment to invest in our team and products to improve our value proposition and sustain the high growth of our business," Jean-Philippe Male, CEO of BidFX, concluded.