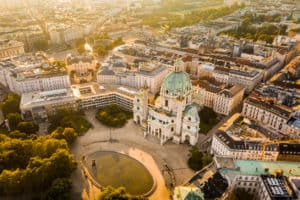 London-based market maker XTX Markets has gone live as a trading member in the cash market for the Vienna Stock Exchange.
XTX Markets will provide additional liquidity with permanent buy and sell orders as a market maker for Austrian companies in the ATX national index, the Vienna exchange operator Wiener Börse said.
"In the past 20 years, the number of international trading members has multiplied," said Wiener Börse chief executive officer, Christoph Boschan. "Today they generate the majority of our trading turnover. We are proud to provide an excellent global network to our listed companies in addition to our strong local banks. It's all in the mix."
With XTX Markets, the Vienna Stock Exchange now has 87 trading members in total, including 26 Austrian and 61 international banks and securities firms.
In September, the Vienna Stock Exchange added brokerage BRK Financial Group as a trading member. BRK is a major retail broker in Romania and is a founding member of the Bucharest Stock Exchange.
Earlier this year in June, Wiener Börse extended a 20-year technology partnership with the German exchange group Deutsche Börse five years ahead of schedule.
Under the agreement, Wiener Börse, including the Vienna Stock Exchange and its partner exchanges in Budapest, Ljubljana, Prague, and Zagreb, will continue using the Deutsche Börse T7 trading system to provide its clients with the exchange technology.
Deutsche Börse's trading system has been in operation on the Austrian cash market since 1999, and upon establishing connections across Central and Eastern Europe, Wiener Börse offers trading in five markets.