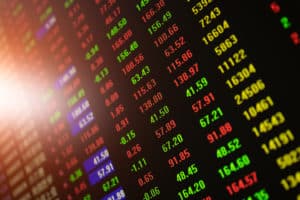 The head of eFX client analytics at French investment bank BNP Paribas has departed to join the global distribution team at XTX Markets.
XTX Markets confirmed in a statement that Andrew Webber recently joined the firm, although his specific role within the global distribution team was not revealed.
Webber has been with BNP Paribas for just over two years leading the bank's eFX analytics capabilities. He had previously spent more than a year working at Sun Trading as a senior quantitative trader. Prior to that, Webber worked at Deutsche Bank in various roles, including as an interest rate trader and FX quant trader.
"As the world's largest FX spot/forward and European equities systematic internaliser (SI) liquidity provider, Andrew is the ideal fit to help us further grow our client franchise and solidify our position as a leading, global cross-asset liquidity provider," Jeremy Smart, global head of distribution at XTX Markets, commented.
News of Webber's hire follows a recent report which found European equities systematic internalisers operated by electronic liquidity providers (ELP) saw record activity in October, and XTX Markets became the largest operator by notional volume traded.
XTX Markets saw 28% of ELP SI market share in European equities over the month, with Citadel Securities at 24% and Tower Research at 23%. Other ELP SIs also tracked in the research included Hudson River Trading, Jane Street and Virtu Financial.
"This definitely is an area to keep an eye on, particularly as regulators begin reviewing MiFID II's impacts after two years and potentially tweak the rulebook. We think volumes on ELP SIs are likely to grow despite any regulatory changes coming their way," said Tim Cave, analyst at TABB Group and author of the report.