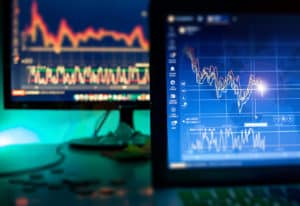 A 15-year veteran Deutsche Bank equities sales trader has departed for a senior role at Sova Capital on the emerging markets sales desk, months after the investment bank decided to shut down its equities trading business.
Sam Docherty has been appointed director of Central Eastern European, Middle East and Africa (CEEMA) sales trading at Sova Capital, tasked with expanding and strengthening the broker's sales trading services and capital markets business.
He joins Sova Capital after 15 years with Deutsche Bank, after beginning his career in London with independent brokerage UFG in 2004. UFG was acquired by Deutsche Bank a couple of years later, and Docherty covered the CEEMA region as an equities sales trader for the bank following the deal.
"Sam's knowledge of the CEEMA region makes him a perfect addition to Sova Capital's team and instrumental for our wider business offering as we continue to expand our existing product solutions that tackle the key challenges that the financial industry is facing today, we see great opportunities for the growth of the business," said Kirill Yankovskiy, head of international sales at Sova Capital.
Docherty's departure from Deutsche Bank follows the institution's move earlier this year to pull out of and transition its electronic equities and prime brokerage business divisions to BNP Paribas. Deutsche Bank is in the midst of a major restructure to drastically cut costs, with a targeted reduction in adjusted costs of around €6 billion by 2022, and the loss of approximately 18,000 full-time positions.
"I am very pleased to join the team at Sova Capital, a fast growing and dynamic firm with the added ability to offer prompt and bespoke client solutions. I look forward to working with Sova to increase its footprint across CEEMA markets," Docherty commented on his appointment.