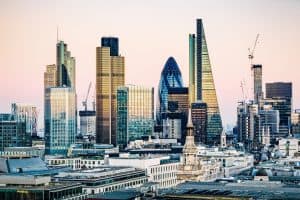 The UK's Financial Conduct Authority (FCA) is looking to bring authorised benchmark administrators in scope of the senior managers regime (SMR).
As part of a consultation, the financial watchdog said it will grant a one-year extension from the wider roll-out of the rules, meaning that benchmark administrators would have to comply with the rules from 7 December 2020.
Benchmark administrators, which have been approved to operate under the European benchmark regulation (BMR), will automatically be classified as 'core' firms and therefore will have to apply up to four 'senior manager functions' and allocate two 'prescribed responsibilities' to senior managers, the FCA said.
However, acknowledging the variations between operators, the FCA added that benchmark administrators will be able to apply for the regulators existing waiver for a 'limited scope' categorisation. The FCA is also not proposing that authorised firms comply with the certification regime alongside SMR.
"Benchmark administrators play an important role in financial markets," said Christopher Woolard, executive director of strategy and competition at the FCA. "As with all other firms offering regulated financial services, it is important that benchmark administrators have healthy cultures and high standards of personal conduct. Our proposals seek to ensure appropriate accountability for senior managers at these firms."
The SMR, introduced in response to the global financial crisis in 2008, was first rolled out for banks in 2016 and then insurers in 2018. The rules outline responsibilities in financial services, with specific and senior individual employees held fully accountable for them. SMR aims to improve culture and conduct across several sectors in the industry. The FCA referenced the £2 billion in fines that it levied between 2012 and 2015 in light of various benchmark manipulation and misconduct.  
"Benchmark manipulation scandals have shown the impact on markets of poor controls and weak governance around the benchmarking process," the consultation said. "We consider that making individuals within benchmark administrators more responsible and accountable for their conduct is an important part of ensuring that markets and consumers can have confidence in the benchmarks they administer."
The FCA is seeking feedback on its proposals, with plans to finalise and publish its approach by the third quarter net year. Comments will be accepted until 28 February 2020.