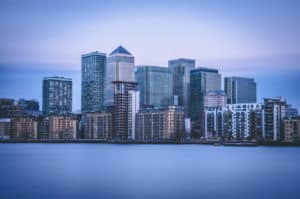 A partner at hedge fund turned family office, Adelphi Capital, has left the firm for a head of trading role at Davide Leone & Partners, The TRADE can reveal.
Graham O'Mahony has left Adelphi Capital after nearly 13 years to join UK-based hedge fund Davide Leone & Partners as its head trader, according to an update on his social media.
Prior to joining Adelphi Capital in 2010, O'Mahony spent two and a half years as a trader at Metage Capital Ltd.
Adelphi had previously been one of London's oldest hedge funds, however, as first published in the Financial Times, the firm reportedly made plans to convert to a family office following a run of poor performance in April earlier this year.
In a statement confirming the retirement of its investment managers and 1997 co-founders, Roderick Jack and Marcel Jongen, the firm said: "As a consequence of this decision, the firm has liquidated all its investments and has returned all monies to clients. The final NAV for the funds is dated 12 April 2022. Adelphi is very grateful for the support of its clients and staff over the past 25 years, during which time the firm has realised multi-billion dollar gains for its investors."
Adelphi did not respond to a request for comment.