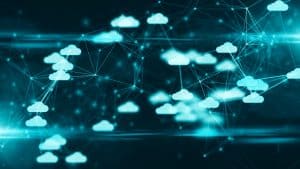 Active global investor Aegon Asset Management has overhauled its data, reporting and investment accounting operations with a cloud native platform from Clearwater Analytics. 
The $475 billion asset manager said it has adopted the Clearwater solution to streamline its operations with a single platform across its accounting, reporting and analytics. 
"We recognised that in order to retain our leadership in the insurance asset management market and meet our growth ambitions, we needed leading-edge technology to match those objectives," added Wouter Peters, global chief operating officer at Aegon Asset Management. 
"We chose Clearwater for its integrated view across asset classes and its regulatory reporting. This will enable us to replace multiple accounting and reporting systems with one platform."
Clearwater confirmed in February that it would expand its footprint in Europe with new operations in France, Germany and the Netherlands to work more closely with clients such as Aegon Asset Management. Clearwater said it would double its UK and European staff in products, sales and operations.
The partnership with Aegon Asset Management also follows the appointment of a former machine learning expert at Amazon Web Services, Warren Barkley, as Clearwater's chief technology officer in April last year. Barkley joined Clearwater Analytics after launching several public services with a focus on cloud computing solutions, as a general manager in the AWS machine learning group. 
"Clearwater is a disruptor in an industry dominated by legacy technologies," said Gayatri Raman, managing director for EMEA and Asia Pacific at Clearwater. "The Aegon Asset Management team went through a rigorous and exhaustive selection process to find a state-of-the-art solution that will help them streamline and future-proof their operations."