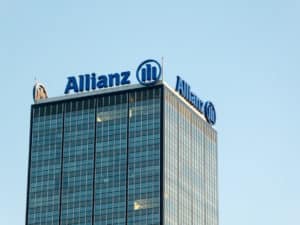 Asset manager Allianz Global Investors has adopted the investment management platform from IHS Markit, thinkFolio, to support its global fixed income business.
ThinkFolio will provide Allianz with enhanced decision support, portfolio modelling and trade generation. The platform will be leveraged as a managed service hosted on the Amazon Web Services (AWS) cloud.
As part of the service delivery, IHS Markit will manage all thinkFolio upgrades and real-time feeds, as well as, executing its overnight data loads and start-of-day processes.
"The functionality and customization capabilities that thinkFolio offers are complementary to our unified investment process, and thinkFolio's ability to handle all instruments within the fixed income asset class is important in helping our diverse range of strategies meet the expectations of our clients," said global head of fixed income at Allianz Global Investors, Franck Dixmier.
Allianz added in a statement that its fixed income team, which manages €193 billion in assets, had in recent years moved to expand its capabilities and evolve to become a more integrated and global business model.
"As asset managers face an increasingly competitive market and challenging operating margins, IHS Markit is well-positioned to provide the technology solutions and services required to enable Allianz Global Investors to scale efficiently including accessing new markets, deploying new cross asset investment strategies, and growing assets in private and public markets without disruption," Keith Viverito, MD for EMEA sales for financial services solutions at IHS Markit, commented.
Markus Lohmann, global head of IT at Allianz, also described the thinkFolio platform as a cornerstone to this evolution that would allow the company to unlock its target workflows.
"We have a long-standing and productive relationship with IHS Markit, including our use of their enterprise data management (EDM) solution, and look forward to partnering with their senior team to execute on this operating vision," added Lohmann.