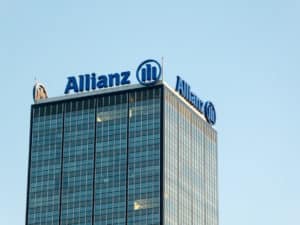 Allianz Global Investors has become the third asset manager to join the data pooling network for corporate bonds, Glimpse Markets, as the start-up readies its launch.
Glimpse Markets founder and chief executive officer, Paul O'Brien, confirmed in a post on social media that Allianz has signed up to the data sharing platform, as it prepares to go live in the coming months.
Allianz follows Paris-based Groupama Asset Management, which was the first buy-side organisation to join the network last month. O'Brien told The TRADE that three asset managers in total have so far agreed to use the data pooling service to date.  
"We're thrilled to have Allianz Global Investors join the Glimpse data sharing network," O'Brien added. "This is another big step in the right direction and further validation of our business model. It's exciting to see the buy-side rallying around this idea and coming together to tackle the longstanding issue of post-trade data for corporate bonds."
Outlining plans for the start-up in August, O'Brien said that more than 20 asset managers were going through legal review processes to become part of the corporate bond data pooling network.
Glimpse Markets is looking to provide traders in Europe with a consolidated tape for credit markets, which has been long-sought by bond traders in Europe. The platform is free for use with a 'give to get' model to incentivise the buy-side to share their trading data. The platform is expected to launch by the end of this year.
"Ultimately, this is data that buy-side traders don't currently have access to and it's in high demand because the composite pricing which many rely on today is merely an estimate of where the market is," O'Brien told The TRADE at the time.
O'Brien is a veteran fixed income product manager, most recently working at the London Stock Exchange Group's bond trading platform MTS as head of buy-side solutions and fixed income electronic trading. He has also spent time during his career building out platforms for Algomi and Etrading Software.