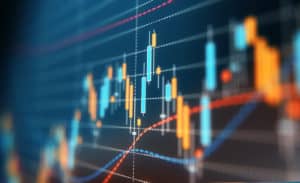 Buy-side software as a service (SaaS) platform provider ALPIMA has appointed former RBS and DWS Group executive, Karen Tierney, to head up its product development.
In her new role, she will be responsible for strategy and product build up, ensuring it is aligned with customer needs, said ALPIMA.
"Karen's extensive experience in product and programme management makes her a fantastic addition to the ALPIMA team," said Pierre Mendelsohn, chief executive and founder of ALPIMA. "She has the right background and mind-set to support our mission, which is to help our clients provide first-class solutions and service in the digital age."
Tierney joins ALPIMA as chief product officer from DWS Group, where she spent two years overseeing the firm's IBOR transition initiative and ESG regulatory initiatives.
Previously in her career she also served as a programme manager at the Royal Bank of Scotland for nearly 11 years and at Barclays Bank as a finance and planning manager for over a year.
"I'm very excited to be joining ALPIMA and working with the team to bring digital innovation to the investment management industry in a manner that drives enhanced personalisation, greater transparency, and improved customer engagement and service," said Tierney.
Her appointment follows the launch of an enhanced version of ALPIMA's Notebooks investment strategy design and implementation platform in December last year.
Notebooks 2.0 supports rapid prototyping, strategy design and custom indexing for clients across the buy- and sell-side, including banks, asset and wealth managers, index providers, and asset owners.