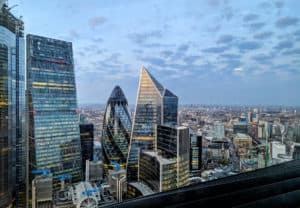 London-based start-up Hudson Fintech has expanded its technology platform with a Trade Hospital module aimed at managing trade processing and reducing costs.
Hudson said the module will act as a workflow management service, filtering, aggregating and reconciling trade messages before sending optimised submissions to backoffice systems for confirmation and settlement.
The module is in response to client demand for a post-trade optimiser to manage submission processes, said Hudson in a statement.
It introduces a new holding stage where most trades can be processed immediately to settlement systems and minimises the number of messages being sent.
"Hudson Trade Hospital resolves a major headache for our clients, optimising processing workflows and immediately saving on processing costs," said Michael Walliss, CEO of Hudson Fintech.
"This shows the power of the Hudson Edge platform, where we are able to apply our flexible ECS technology to solutions such as the Trade Hospital by quickly creating workflows which deliver real benefits."
Hudson Fintech was founded in 2019 to help firms meet the challenges around operating in the repo and securities finance market, particularly the increased regulatory and transparency requirements.
The firm launched its flagship front-office technology platform module to support buy- and sell-side institutions trading repo markets in October that year.
Its core technology is based on Entity-Component-System (ECS) system architecture, which allows business logic to be applied as behaviours that operate on combinations of attached data components.
"Hudson is live with Trade Hospital and Repo Trading modules. We are already in development with several new products as our clients see what can be achieved by using innovative ECS architecture," added Walliss.