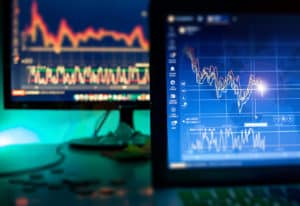 London-based Hudson Fintech has launched a front-office technology platform to support buy- and sell-side institutions trading repo markets.
The recently launched start-up's platform captures and displays trade and market data, with position blotters and real-time analytics, supporting end-to-end workflow processes. Hudson Fintech said the platform aims to improve efficiency and risk management for users, while reducing the costs of managing and reporting repo trades.
Its core technology is also based on system architecture known as Entity-Component-System (ECS), which allows business logic to be applied as behaviours that operate on combinations of attached data components. Hudson Fintech added that using ECS and the new data model can help firms meet the challenges of legacy systems as it allows for greater flexibility for regulatory or technological change.
"With more than 30 years' experience working in FICC technology, combined with a robust technology development and support platform, Hudson resolves many of the issues faced by financial institutions trading repos and other financial instruments," said Michael Walliss, CEO of Hudson Fintech.
"By using ECS technology, we have created an order management platform that is adaptable, fast to develop and requires less testing compared to incumbent providers. Our technology gives clients more control, reduces costs and enables faster deployment."
Hudson Fintech, founded this year by three banking, electronic trading and technology start-up specialists, was established to help firms meet the challenges around operating in the repo and securities finance market, particularly the increased regulatory and transparency requirements.