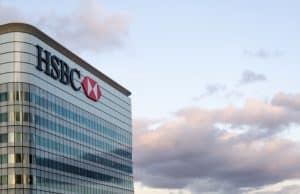 Six major financial institutions will pay a total of $6 million to settle charges with the US derivatives watchdog for various violations related to swaps trading and reporting.  
The US Commodities Futures Trading Commission (CFTC) said in a statement that HSBC, Societe Generale, Northern Trust, NatWest Markets, BNY Mellon and PNC Bank were to be issued orders for the regulatory failures.
Societe Generale and Northern Trust were also charged with failing to supervise reporting obligations, while HSBC has become the first institution the CFTC has brought action against for violating swap-dealer risk management regulations.
"Accurate reporting is essential to effective fulfilment of the regulatory functions of the CFTC, including meaningful surveillance and enforcement programs," said CFTC director of enforcement James McDonald.  "As these actions show, the CFTC will continue to vigorously enforce reporting requirements. The CFTC will also take appropriate action where reporting failures are occurring as a result of serious supervisory failures."
HSBC will pay $650,000 for failing to have appropriate risk management systems in place for swaps transactions, and Societe Generale will pay $2.5 million for violating swap data reporting obligations. At the same time, Northern Trust, NatWest Markets and BNY Mellon and PNC Bank will pay $1 million, $850,000, $750,000 and $300,000 respectively for swap dealer reporting failures.
Commenting further on the HSBC action, McDonald added that the CFTC's swap-dealer risk management rules were designed to monitor and regulate the systemic risk prevalent to the swaps market.
"At the heart of these regulations is the requirement that swap dealers separately consider the risks unique to swaps as an asset class, separate from their other businesses," he said. "This is the first action the CFTC has brought regarding violations of these particular swap-dealer risk management regulations, and the Commission will continue to focus on enforcing these critical requirements."