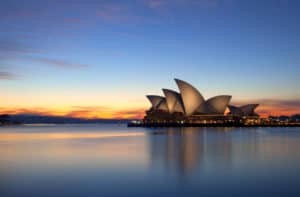 Australian asset manager AMP Capital has promoted its EMEA and Americas dealing head to oversee its dealing operations globally.
Dylan Kluth assumed the role of head of dealing at AMP Capital this December after serving as head of dealing for EMEA and the Americas since January.
Kluth has been with the asset management firm since 2009 where he joined as an associate in investment operations at the investment management arm of the business, AMP Capital Brookfield.
He later moved to AMP Capital Investors in 2012 as an exposure management analyst, finally transferring to dealing in 2013 when he became an equity dealer at AMP Capital based in Sydney.
Prior to assuming his role as head of dealing for EMEA and the Americas, Kluth served as a senior multi-asset dealer where he was responsible for $150 billion assets under management.
His dealing experience spans across multiple asset classes including equities, foreign exchange, futures, investment grade, and high yield credit, interest rate derivatives, swaps, and options.
Kluth's appointment is the second senior internal promotion made by AMP Capital in the last few weeks. In November, the asset manager appointed Rebekah Swan as a managing director and head of clients for its New Zealand arm of the business.
She had previously served as head of product and as an environmental social and corporate governance investment specialist for the New Zealand business arm having been with AMP Capital for almost 19 years.