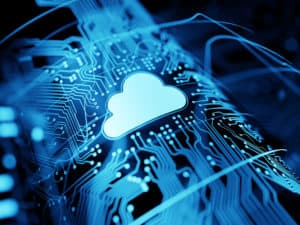 Amundi has launched a cloud-based technology line, aimed at expanding technological solutions available to asset managers and institutional investors.
Named Amundi Technology, the front-to-back line will offer three cloud-based solutions via Amundi's portfolio management system ALTO* focused on asset management, private and retail banks, and retirement savings.
The new technology line is expected to become a key growth driver for Amundi, with predicted revenues of €150 million by 2025.
"The Alto range benefits from a unique know-how built over the last ten years. Amundi has developed a 100% open source tool that is one of the most innovative solutions for asset managers and all savings players," said Guillaume Lesage, chief operating officer at Amundi.
"With the strong capabilities of our 700 R&D professionals, we can guarantee fast and safe project delivery and high quality service over the long term. Amundi Technology aims to be the long-term digital partner for financial institutions."
The asset manager confirmed that to date, the new solutions have already been deployed to 24 clients across Europe and Asia, including 11 last year.
"Technology is a key point of differentiation and development for financial institutions. Amundi has had strong growth over the last ten years thanks to this firm belief, by continuously investing in talent and infrastructure," said Yves Perrier, chief executive at Amundi.
"As such, we have committed to creating a dedicated business line for asset managers, institutional investors, and all those within the savings industry."
Perrier is currently in the process of stepping down from his role as chief executive, after spearheading the asset management firm for the last 10 years.
In February, Amundi confirmed that it had selected its deputy chief executive officer, Valérie Baudson, to replace Perrier when he steps away from the helm on 10 May to take up the role as chairman of the company.