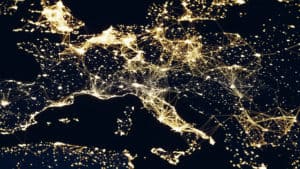 European asset manager Amundi has launched a new equity capital markets desk aimed at strengthening its connection with banks' capital markets teams.
Following its launch the new desk will act as an intermediary between banks' capital markets desks and Amundi's portfolio management teams and is aimed at assisting banks gauge the appetite for upcoming equity issuances, accelerated book buildings and the placement of institutional shares.
Head of European equity research at Amundi, Luc Mouzon, has been appointed to head up the new desk after originally joining the asset manager 12 years ago as an analyst in global technology.
Amundi has made significant inroads into the issuance space in the last few years, particularly following its acquisition of Lyxor Asset Management first announced in April last year. The deal made Amundi the second-largest exchange traded funds (ETFs) issuer in Europe with 13.4% market share.
"In the current market context, it is paramount to be in the position to offer our clients access to Europe's most dynamic investment opportunities," said Vincent Mortier, chief investment officer at Amundi.
"I am convinced the Amundi ECM desk will act as a partner of choice for European companies in their IPOs process, and will ultimately contribute to reinforcing the attractiveness of Europe as a financial centre."