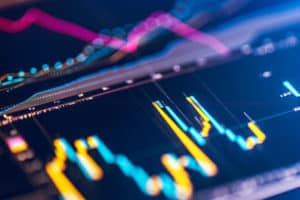 CME Group's fixed income platform BrokerTec has integrated its Relative Value (RV) Curve spread trading functionality with Broadway Technology's Toc platform.
 According to BrokerTec, the integration will increase execution efficiencies by combining liquidity from BrokerTec's central limit order book with a single-threaded matching engine to remove legging risk, provide inside liquidity and increase matching opportunities when trading benchmark spreads.
 "Clients increasingly are turning to RV Curve to efficiently manage their risk along the curve with 42 clients trading over $125bn notional volume to date," said Sean Hodgson, executive director, BrokerTec Products.
Launched in March last year, BrokerTec's RV Curve allows users to execute in cash US treasuries benchmark spreads in a single order across the yield curve without legging risk. Market participants using the tool can trade pre-defined ratio spreads between cash benchmark US treasuries as a yield differential.
It has 21 spreads, offering insights into the relationships between 2-, 3-, 5-, 7- and 10-year treasury notes and 20- and 30-year treasury bonds.
"As spread trading continues to be a growing priority for our clients, we're proud to be able to offer them access to BrokerTec RV Curve and give them a more efficient way to trade the US Treasury curve," said Bruce Boytim, chief operating officer at Broadway.
"By partnering closely with BrokerTec to support its complete offering and introduce this new functionality to Broadway clients, we can bring the tangible benefits of RV Curve to a broader portion of the trading community."