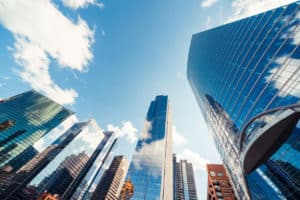 CME Group's fixed income platform BrokerTec has launched a benchmark spread trading solution for cash US treasuries that allows participants to trade spreads across the yield curve.
Named the Relative Value (RV) Curve, the spread trading tool gives traders the opportunity to execute in cash US treasuries benchmark spreads in a single order across the yield curve without legging risk. 
BrokerTec said that using the solution, participants can trade pre-defined ratio spreads between cash benchmark US treasuries as a yield differential. Spreads tradable are also at one eighth of a basis point regardless of minimum price increments in underlying assets for  greater opportunities in matching and liquidity. 
RV Curve has 21 spreads, providing a full view of the relationships between two – 10-year treasury notes and 20-30 year treasury bonds.
CME Group recently completed its migration of the BrokerTec platform onto CME Globex with the migration of its EU government bond and repo markets platform in February and its US treasury benchmark trading and repo platform earlier that month. 
The US derivatives exchange has been shifting the fixed income businesses at BrokerTec and EBS FX to its Globex platform since its acquisition of their former parent company, UK-based NEX Group, in 2018 for £3.9 billion.
"Following the successful migration of BrokerTec onto the CME Globex platform, we are pleased to launch the RV Curve product that creates a new, single order type to merge implied spreads from outright order books with true spread orders for US treasuries," said Sean Hodgson, executive director for BrokerTec Products.
"RV Curve will increase matching opportunities and enhance overall liquidity and market efficiency for our clients through a more effective execution of cash treasury spreads."