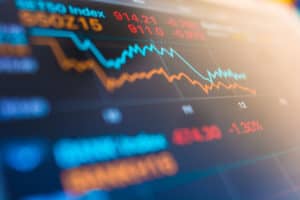 Cboe Global Markets has combined its information solutions and global market data and access businesses into a single division and has promoted a senior vice president to run the combined business.
Named Data and Access Solutions, the newly formed unit incorporates Cboe's data solutions, analytics and indices with real-time and historical market data and derived data sets in equities, options, futures and FX data.
The exchange said the integration was in response to the trading environment becoming more globalised, adding that the new business also unifies the sales teams to provide a single point of contact. 
Senior vice president of information solutions, Catherine Clay, has been promoted to executive vice president and will head up the data and access division at Cboe after five years as global head of information solutions and integration strategy and operations.
"Over the last six years, Cathy's strategic vision for growing the information solutions business has been instrumental to our efforts to build a more expansive suite of data analytics, market intelligence and execution services," said Ed Tilly, chief executive officer at Cboe.
Cboe has made efforts in the past year to expand its data services and information solutions businesses through multiple acquisitions, including Trade Alert, the real-time alerts and order analytics services provider that the exchange acquired in June. 
Cboe also acquired risk and margin analytics provider Hanweck Associates, known now as Cboe Hanweck, as well as portfolio management platform FT Options, in February last year under plans to expand the information solutions unit. 
"Our goal is to optimise efficiency and delivery of our information solutions to market participants across the globe and we believe this holistic approach will bring significant value to our customers," Clay commented. "Ultimately, we aim to deliver a seamless experience for customers by providing one single source of market data, analytics and trading resources."