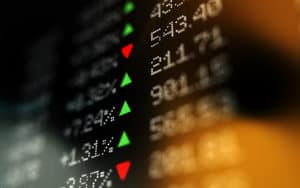 Cboe Global Markets has acquired a real-time alerts and order analysis services provider, which will be integrated across its suite of products within the information solutions division.
New York-based Trade Alert was founded in 2005 and provides clients with real-time notifications of market activity and order flow dynamics by combining its software and system architecture with market metrics and computing power.
Cboe said its acquisition of Trade Alert will allow it to deliver real-time market data, market information and alerts, and thought leadership content directly to clients. The deal was completed on 1 June and terms were not disclosed.
"We are constantly engaging with our customers and working with them to develop smart, innovative solutions that address their needs," said Ed Tilly, CEO of Cboe Global Markets. "Adding Trade Alert's highly-curated information, alerts and messaging to Cboe's existing Information Solutions offering will help our customers make sense of the abundance of raw market data available, arming them with solutions that can simplify complexity within the derivatives markets.
The deal marks the latest in a series of acquisitions made by Cboe in recent months. In February, the exchange acquired real-time risk and margin analytics provider for derivatives markets, Hanweck Associates, as well as portfolio management platform provider, FT Options. Both acquisitions were aimed at expanding the information solutions division at Cboe, and helping it to deliver more integrated products.
In December, Cboe also confirmed it will acquire equities clearing house EuroCCP in a significant deal as the exchange pursues clearing and derivatives trading in Europe. EuroCCP is based in Amsterdam where Cboe recently established a base to launch a European trading venue due to Brexit, which EuroCCP agreed to provide clearing services to.
"Trade Alert has focused on helping our global network of institutional and self-directed traders maintain the highest degree of awareness and understanding of market activity to better inform trading decisions and client service," Henry Schwartz, founder and president of Trade Alert, concluded.