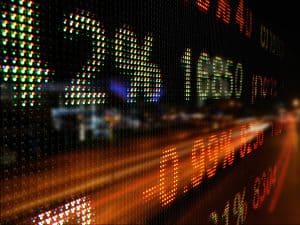 The data business of interdealer broker Tradition, TraditionDATA, has made three new hires from TP ICAP, Bloomberg and IHS Markit, as part of expansion plans.   
The hires include Jeffrey Maron, Jim Swanson and Nobuyuki Ikeda, and their appointments reflect TraditionDATA's commitment to further developing innovative data products and grow the company, the cross-asset OTC data provider said. 
Maron joins the team as global head of product in New York from IHS Markit where his most recent role was managing director, responsible for expanding the MarkitSERV platform. Prior to that, Maron held senior roles at GFI Group, SuperDerivatives, ICAP and Moneyline Telerate.
At the same time, Swanson has joined TraditionDATA in London as global vendor relations manager. He has spent the past two decades at Bloomberg, having held various positions such as global manager in major acquisitions.
In Tokyo, Ikeda has been appointed senior business development manager after most recently serving as head of data and analytics at TP ICAP in Japan. Ikeda has a decade of experience in market data, and was also previously head of Japan, Australia, and Korea at Tullett Prebon Information.
"It is becoming increasingly vital that global businesses have access to critical financial market data quickly, consistently and accurately. More so, the old-world approach of unwieldy data packages is no longer suitable to the consumer base. This is something that we are committed to changing," said Scott Fitzpatrick, global head of TraditionDATA. "The team we have put together, and our commitment to meeting our customers' needs as they grow and change, is working for our business and I am excited to see what the next couple of years has in store."