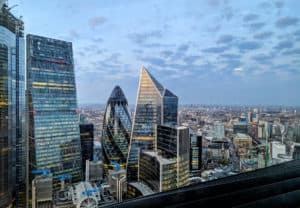 Interdealer broker TP ICAP has completed its acquisition of institutional trading network and dark pool operator Liquidnet in a deal that is set to boost its electronic trading capabilities.
TP ICAP confirmed its intentions to buy the company in September, entering into a definitive agreement to buy Liquidnet for $700 million swiftly afterwards in October. 
Under the terms of the agreement, TP ICAP said it would pay a cash consideration of $525 million, $50 million three years after completion, and up to a further $125 million depending on Liquidnet's performance over that period.
"Completing the acquisition of Liquidnet is an important milestone for TP ICAP. Bringing together two highly complementary businesses transforms our growth prospects by materially accelerating the execution of our strategy," said Nicolas Breteau, chief executive officer at TP ICAP.
The newly combined entity will be based in London and will bolster TP ICAP's electronic trading capabilities and combine the voice brokerage's high-touch derivatives and cash equities division with Liquidnet's low-touch block cash equities platform.
TP ICAP said in its statement confirming completion of the deal that the combined business will "benefit from powerful market structure trends related to buy-side objectives". Liquidnet's network of more than 1,000 asset managers built up over the past two decades will significantly expand its engagement with the buy-side. 
With Liquidnet, the brokerage will also expand its offering in dealer-to-client rates and credit trading. Liquidnet currently offers execution protocols mostly targeting large client-to-client trading of corporate bonds and TP ICAP plans to extend this further to include a range of dealer-to-client tools.
"Our focus now is on the swift integration of Liquidnet and realising the compelling opportunities to drive higher revenues and returns to shareholders," Breteau added.