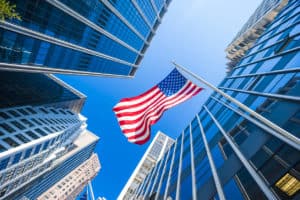 US derivatives exchange CME Group has completed the migration of its BrokerTec EU government bonds and repo platform to the Globex platform.
The EU government bonds and repo platform was the first of BrokerTec's electronic offerings to be migrated to CME Globex, with the US treasury and repo trading platform scheduled to switch on 1 February this year.
CME Group has been migrating the BrokerTec and EBS businesses to its Globex platform following its acquisition of their former parent company, UK-based NEX Group, in 2018 for £3.9 billion.
In February last year, CME said that the BrokerTec migration would be completed by the end of 2020. The BrokerTec fixed income platform has been moved to the Globex trading system before the EBS FX platform.
"This migration is a key step to provide greater operational efficiencies to market participants by enabling them to view and trade the world's most liquid listed interest rate derivatives alongside cash bonds and repos on the same technology architecture," said John Edwards, global head of BrokerTec.
In May last year, CME combined the BrokerTec Quote dealer-to-client request for quote repo platform with TriOptima's triResolve service to launch an end-to-end repo workflow trading solution to automate processes.
More recently in October, CME rolled out BrokerTec Quote for the US repo market after first launching the platform for the repo market in Europe providing trading in European sovereign debt, UK gilts, supranational, and agencies.