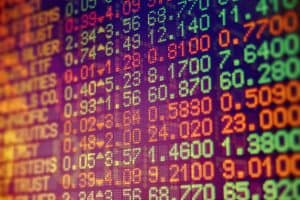 CME Group's fixed income business BrokerTec has rolled out its dealer-to-client request for quote (RFQ) trading platform for the US repo market.
BrokerTec Quote was first launched for the repo market in Europe in June last year providing trading in European sovereign debt, UK gilts, supranational, and agencies.
The platform allows traders to automate audit trails and access to BrokerTec Analytics, which provides historical and individual trade performance data for a better understanding of costs to trade.
"Repo market participants are increasingly focused on efficiencies, which is driving greater electronification of overnight and short-term lending markets amid increasing economic uncertainty," said John Edwards, global managing director at BrokerTec.
"BrokerTec Quote and its enhanced RFQ functionality will meet this demand by enabling clients in the US to more effectively manage positions and access liquidity, whilst automating their end-to-end repo execution workflow."
US derivatives exchange group CME acquired BrokerTec and FX trading business EBS as part of its £3.9 billion takeover of UK-based NEX Group in November 2018.
CME is currently working on migrating BrokerTec and EBS to its Globex platform. In February, the exchange provided an update on the progress of the plans stating that the migration was a primary focus this year.
More recently in May, CME looked to automate processes across the repo transaction lifecycle through a new collaboration between its BrokerTec and TriOptima divisions. BrokerTec Quote was combined with TriOptima's triResolve solution to create a workflow automation tool.