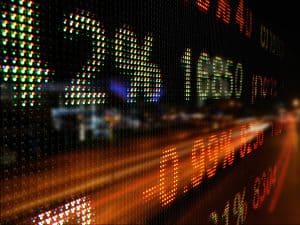 Deutsche Börse's FX trading platform 360T is looking to aggregate fragmented spot FX liquidity pools with the launch of a new order book for its disclosed and undisclosed markets.
Named HyperSonic, 360T said the order book and low latency aggregator expands the range of spot FX liquidity that traders can interact with via one single point of entry with faster matching technology.
Several clients are already live on the order book, with more expected to gradually migrate to HyperSonic throughout the third quarter this year.
Trading venues have typically created market models for the diverse market participants that trade FX, which 360T stated has fragmented liquidity across the landscape. HyperSonic aims to reverse this trend by unifying the fragmented pools of liquidity.
"HyperSonic enables us to leverage 360T's unique franchise to deliver significant benefits to everyone within it by bringing previously siloed pools of spot FX liquidity together in one place," said chief growth officer at 360T, Simon Jones.
"To maximise the effectiveness of HyperSonic we had to invest significant time and resources into ensuring that we created the fastest matching technology available in the industry today and through this rollout, make it accessible to all our clients across the business."
In December, 360T launched an automated FX swaps limit order book with mid-rate matching functionality. The 360TGTX MidMatch is a fully visible limit order book that allows market makers to stream curves out to two years.