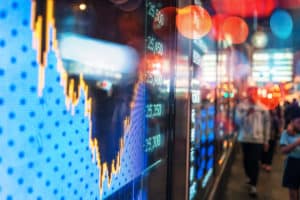 LCH's repo clearing house has extended its settlement connections with several European central securities depositories (CSDs) to provide greater choice for banks.
Through the partnerships, all French and Belgian government debt securities cleared by LCH SA's RepoClear service will be made available for settlement through Clearstream Banking.
In addition, cleared Spanish government bonds have been made available to settle at Euroclear France, while French and German government bonds can be settled at Iberclear (BME).
"As an open access clearinghouse, an important part of LCH's role is to support our members' settlement strategies whilst allowing them to benefit from RepoClear's deep and diverse netting pool. We are delighted to continue to support our membership in expanding its choice in settlement venues," said Corentine Poilvet-Clediere, head of RepoClear, collateral and liquidity, LCH SA.
The move will enable international investors to overcome several challenges associated with cross-border transactions, such as being required to maintain accounts at different settlement or custody facilities that support a particular security.
LCH stated the move will provide a single point of access to minimise these hurdles and give greater freedom of choice for settlement banks. The partnership will also extend Clearstream Banking's existing settlement proposition for German government debt, which was implemented in 2018. 
RepoClear's clearing members will benefit from Clearstream being a new settlement location for these two markets and investors will be able to consolidate an even wider range of their European settlement activity with Clearstream's international CSD (ICSD).
"French and Belgian government debt remain in continued high demand. We are excited that we can offer a broadened settlement proposition for these two new domestic markets," said Thilo Derenbach, head of European custody product, Clearstream. "With this development, Clearstream's and LCH's clients can take advantage of the operational benefits of bundling their settlement flows with us."