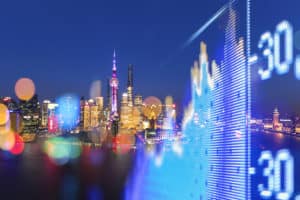 Proprietary trading firms will increasingly trade emerging and frontier markets over the next 12 months, a recent survey by Acuiti and Avelacom has suggested.
The report from Acuiti, commissioned by Avelacom, found that 85% of senior proprietary trading respondents are keen to trade emerging markets this year, while 74% are expected to consume market data or begin trading on emerging or frontier markets.  
Diversification was listed as a key reason for interest in emerging markets by 65% of proprietary trading firms, while 62% attributed their interest to better arbitrage opportunities.
The report stated that the need for diversification and arbitrage models was driven by proprietary firms' tendency to experience significant highs and lows from month to month and a subsequent need to stabilise revenues after a turbulent year.
"Polarisation of month-to-month revenues has been exaggerated by the spread of Covid-19 and the associated volatility, but reflects similar patterns in 2019 and presents a challenge to proprietary trading executives running businesses with large fixed costs," said the report.
China was highlighted as the market of the most interest with 56% of respondents planning to connect to or take market data from an exchange, swiftly followed by India with 52% of respondents expressing interest in it.
"Proprietary trading firms have long sought diverse revenue sources and the growth of derivatives markets in emerging markets is an opportunity for them to diversify their trading and access arbitrage opportunities, particularly at times when established markets are quieter," said Aleksey Larichev, chief executive of Avelacom.
Alongside reasons for entering emerging markets the report also examined barriers to entry for firms, with 62% of respondents listing lack of provision of access from clearing providers, 59% listing cost of IT infrastructure deployment at an exchange, and 57% listing uncertain regulations.
Earlier this month, Boston-based investment bank State Street rolled out foreign exchange trading and sales operations through its Brazilian bank subsidiary as part of its plan to expand into Latin America and other emerging markets.