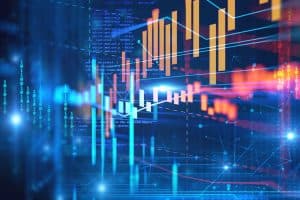 Amundi, which recently completed the acquisition of Lyxor, has now become the second-largest exchange traded funds (ETFs) issuer in Europe with 13.4% market share.
In a deal first announced in April last year, Amundi acquired Lyxor from French investment bank Société Générale for €825 million, which included Lyxor Asset Management's passive and active management activities for institutional clients globally, including ETFs and alternative products.
Amundi predicted that the acquisition of Lyxor would help drive the increase of its passive assets under management by 50% by 2025.
This was followed by a recent report from research and consultancy firm ETFGI which found that ETFs and ETPs listed in Europe achieved a new monthly record of $29.06 billion last month, overtaking the previous record of $27.17 billion achieved in December 2020.
According to ETFGI's January European ETFs and ETPs industry landscape insights report, assets invested in the European ETFs industry dropped by 1.9% from $1.60 trillion at the end of December last year, to $1.57 trillion.
"The S&P 500 decreased by 5.17% in January. Developed markets excluding the US, experienced a loss of 5.33% in January. All countries in developed markets experienced losses, with New Zealand suffering the biggest loss of 14.35%," said Deborah Fuhr, managing partner, founder and owner of ETFGI.
"Emerging markets decreased by 0.94% during January. Chile (up 12.44%) and Colombia (up 12.36%) gained the most, whilst Russia (down 8.74 %) and Poland (down 4.82%) witnessed the largest declines."
By the end of January 2022, the European ETFs industry had 2,632 products, with 10,371 listens, asset of $1.57 trillion (the second highest on record), from 88 providers listed on 29 exchanges in 24 countries.
Net inflows of $24.94 billion were reported by equity ETFs/ETPs listed in Europe during January, an increase from $15.92 billion attracted in January 2021.
Fixed income ETFs/ETPs listed in Europe also saw an increase, with net inflows of $2.79 billion during January, an increase from $2.1 billion reported in the same period in 2021.
However, commodity ETFs/ETPs saw a decrease, reporting $1.54 billion in net inflows, lower than the $2.36 billion in net inflows commodities products had gathered in the same time period in 2021.