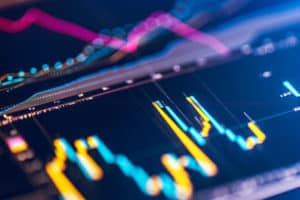 Pan-European equities exchange, Aquis Exchange, has entered into a multi-year agreement with Exegy to receive its market data.
Aquis will use Exegy's consolidated European venue market data feed, Axiom, in its internal matching engines on its UK and EU venues.
According to Aquis, it selected Axiom based on the consolidated feed's low latency, stability and resiliency. The exchange began using the feed on its venues earlier this year, most recently in Aquis Matching Pool (AMP), its newly launched dark pool.
"We took the decision to use the Axiom consolidated feed due to its exemplary performance. In our decision-making process, we examined the latency profile of the data from all the source markets where we provide mid-point trading on the Aquis Matching Pool (AMP)," Adrian Ip, managing director at Aquis Exchange, told The TRADE.
"We ensure that clients who trade at the mid on Aquis, whether via the AMP or Auction on Demand (AoD) get the most up to date price possible; ultimately supporting our promise to clients of the best price available at any given point in time."
Aquis develops exchange trading technology through its Aquis Technologies division, which is currently being used by other venues. Aquis' deployment of Exegy's Axiom consolidated feed will allow these other venues to easily leverage Axiom market data on their own platforms.
"For more than a decade, we've focused on delivering mission-critical market data solutions to leading market participants, including exchanges and alternative trading systems with exacting performance and compliance needs," said David Taylor, co-president and chief technology officer at Exegy.
"We're proud of our track record of building feature-rich, resilient solutions that hold up under the most volatile market conditions with consistent microsecond-latency."