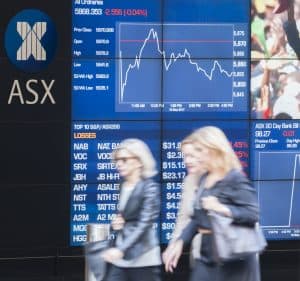 A data science platform developed by the Australian Securities Exchange (ASX) is now accessible to third parties looking to partner with the venue on data issues.
Known as ASX DataSphere, the platform launched last year and can be deployed as a data-as-a-service solution for internal use, commercialisation, or collaboration by pooling data with ASX and others.
ASX executive general manager trading services, David Raper, said the platform has recently expanded its ASX and non-ASX datasets with fixed income, interest rate, derivatives, equities, and benchmarks. The exchange is also working on developing further data products for fixed income, and historical versions on market data.  
"The platform has been developed to be flexible and customer-centric, whilst adhering to industry leading data governance and security standards," Raper added. "Workspaces, web-hosted dashboards and APIs can be accessed securely through the internet. This means that there are no complex integration requirements to use the platform."
The platform is available through two workspaces, including business workspaces designed for users to analyse data, and data science workspaces designed for data scientists and developers to aid product development through analytical tools and programming languages.
"ASX DataSphere has been developed to both power and empower customers," Raper added. "It does this through scalable analytics solutions that solve risk, compliance, operational efficiency, and competitive advantage challenges, to provide a path to collaboration and commercialisation for partners. This also supports the digital transformation of the industry."
ASX is currently working on replacing its post-trade equities clearing system with a blockchain-powered platform. The project has suffered several delays, with the revised go-live date for the new system now in April 2022. A majority of banks, brokers, and custodians have said they will be ready for the launch, following a recent consultation on the replacement timetable.