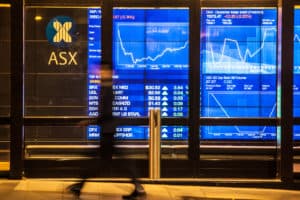 The majority of banks, brokers and custodians using the Australian Securities Exchange (ASX) post-trade system, CHESS, have said they will be ready when the new blockchain-based platform will go live in April 2022.
According to a recent consultation by the ASX on the CHESS replacement timetable, around 91% of CHESS users who made submissions said they will be able to meet the revised go-live date for the CHESS replacement.
Users that plan to connect to the new system include clearing and settlement participants, product issuer settlement participants, custodians, back-office software developers, payment providers and share registries.
"We appreciate the input and responses we've received from the market – not just for this consultation but for the CHESS replacement project overall. The project has taken on greater significance in recent months, with the accelerating need for more innovation, digitisation and straight-through processing of transactions and corporate actions," said Dominic Stevens, managing director and CEO, ASX.
"The CHESS replacement project has involved the most interaction ASX has ever undertaken with the market. We're grateful that so many CHESS users have responded constructively to this consultation. This provides us with a sound starting point as we now carefully consider all submissions."
The ASX announced a delay to the replacement of its equities clearing and settlement system with a new distributed ledger technology (DLT) based platform at the end of June, after the exchange faced pressure by users to push back the plan.
According to a report from the Financial Times, one of the main share registry companies in Australia, Computershare, was seeking a two-year delay in implementation because the project to overhaul critical systems lacked clarity. It also said it had not been given the necessary technical, operational and regulatory information on how the new system would operate or the fees that would be charged.
The ASX had already been forced to halt the planned April 2021 implementation of the project earlier this year, due to the operational pressures and heightened volatility caused by the COVID-19 pandemic.
However, the exchange said it has achieved progress in a number of areas with 90% of the core clearing and settlement functionality used by participants already deployed in its Customer Development Environment (CDE).