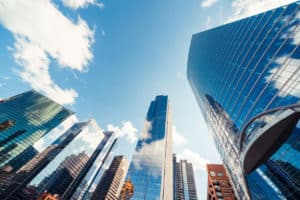 Fixed income trading software provider AxeTrading has appointed Greville Lucking as its new chief executive officer.
Lucking has been promoted to the role after originally joining AxeTrading in 2018, serving as head of customer support & integration.
He brings a wealth of knowledge from within the fixed income technology sector to the role. Prior to joining AxeTrading,  Lucking served as chief operating officer of EMBonds until their acquisition by BGC Partners.
Prior to that, Lucking served as chief operating officer of financial technology services provider, Formicary. Before that, he held the role of associate director, business development at WestLB.  
"The board and investors are delighted that Greville has stepped into this role. He is the ideal leader to take AxeTrading into its next successful chapter," said Mark Cappell, chairman, AxeTrading.
"This completes the new C-suite leadership team at the firm, and we now have the full range of skills and vision to lead us into a new era of growth and delivery for our clients."
Lucking's appointment follows the stepping down of Ralph M Henke as chief executive of AxeTrading announced in January this year. In addition, company founders Mark Watters and Dinos Daborn decided to take a step back to make room for a new phase of growth at the firm and to address "significant market opportunities".
"I'm looking forward to fulfilling a new strategic approach, with a new team of senior leaders, here at AxeTrading," said Lucking. "We have gone through a period of significant change, and we are now ready to deliver our technology faster and more effectively for our clients."