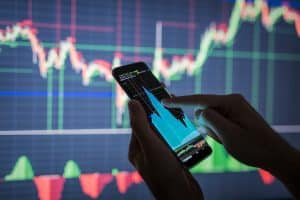 Risk analytics provider Axioma has partnered with OpenFin to migrate its technology solutions for portfolio managers to the latter's operating system.
Axioma will deploy its portfolio risk management dashboard application on OpenFin in a bid to provide a combined technology stack for front and back-end app deployment and collaborative workflows. The move aims to provide Axioma's portfolio manager clients with further choice in setting up workflows and accessing data, while removing connectivity barriers for clients.
The migration is the first planned under the new partnership, with the second and third Axioma product phases via OpenFin due to launch at some point in 2020. Axioma said that the alliance with OpenFin aims to transform the portfolio buy-side experience.
"This strategic partnership is the first step in what will be a transformative journey for Axioma as we aim to facilitate a straightforward user experience between our company and partners," said Fabien Couderc, chief strategy officer at Axioma. "Now with OpenFin's ecosystem providing a wide range of potential partnerships for integration with axiomaBlue, we will be able to leverage OpenFin's technology to provide interactions between our own software services and enable consistency across our entire portfolio management interface."
OpenFin recently raised $17 million in funding from Wells Fargo and Barclays, among others, bringing its total funding to date to $40 million. The operating systems specialist says its OS powers financial desktops with the same app distribution, security and interoperability capabilities as iOS and Android.
"OpenFin will enable Axioma users to streamline workflows in a multi-window environment. In addition, the ecosystem of firms already deploying on OF can now explore new partnerships for integrations via axiomaBlue. The customisable user experience, along with the speed and seamlessness of app deployment through OpenFin, is something portfolio managers have never experienced before, "added Adam Toms, CEO, OpenFin Europe.
Earlier this year, Axioma was acquired by German exchange group Deutsche Börse for $850 million acquisition in a bid to expand its index and risk analytics business.