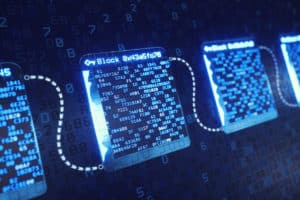 Blockchain technology provider Axoni has raised $31 million in its latest funding round from new investors Deutsche Bank, UBS, and Intel Capital taking its total funding to $90 million.
The three new strategic investors joined an extensive list of existing investors including Citi, Goldman Sachs, HSBC, JP Morgan, Nyca Partners, and Wells Fargo, who also participated in the previous funding round.
"Axoni are proving themselves to be a market leader in providing technology solutions in a digital world," said Natalie Horton, global head of capital markets financing at UBS. "We are excited to partner with them to drive solutions to benefit the future of our industry, such as enhancing our front-to-back client experience and delivering operational efficiencies."
Axoni confirmed that the additional funding would be used for the expansion of the company's networks across asset classes.
"We're delighted to expand the list of Axoni's strategic partners in this financing round and deeply appreciate the continued support from our existing investors," said Grey Schvey, Axoni CEO. "Applications of Axoni's technology have expanded rapidly in recent years; this investment provides us with the capital and partnerships to meet that demand."
The firm's last funding round took place in 2018, with HSBC participating in a $36 million Series B funding round alongside JP Morgan, Goldman Sachs, and Citi.
As part of the deal, HSBC said it would be working with Axoni on several initiatives to deploy its services for automation, auditability, and accessibility.