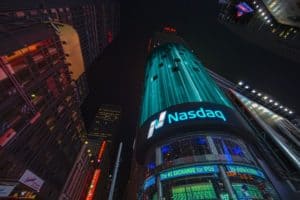 Fixed income trading platform provider Tradeweb has entered into a definitive agreement to acquire the US fixed income electronic trading platform from US exchange Nasdaq.
The $190 million cash transaction is expected to close later this year and remains subject to customary closing conditions and regulatory approvals.
Upon completion of the transaction, Nasdaq's central limit order book (CLOB) for electronic trading in on-the-run (OTR) US treasuries will serve Tradeweb's wholesale sector via Dealerweb.

Nasdaq acquired CLOB, formerly eSpeed, in 2013 for $750 million from interdealer broker BGC Partners and, by selling to Tradeweb, will receive a total of $700 million in the transaction. This will be made up from the proceeds from the sale, remaining tax benefits related to the 2013 purchase, and the working and clearing capital.
"This is a great opportunity for us to add value to the wholesale US Treasuries market — one of the world's largest and most liquid cash markets — by providing greater choice among protocols, more connected participants and lower cost," said Lee Olesky, chief executive officer at Tradeweb.
"Tradeweb has been facilitating electronic trading in US Treasuries for more than 20 years, and this targeted investment allows us to introduce more innovation for wholesale markets in a way that enhances our existing platform and expands our client base."
The deal will give Dealerweb clients greater flexibility in how they trade OTR US treasuries, having the option to use either the CLOB or Tradeweb's direct streams protocol, with both entities leveraging the same API.
It will also significantly expand the number of participants connected to the Dealerweb OTR treasuries platform, with Tradeweb offering US treasury trading through direct streams, CLOB, request-for-quote (RFQ), sessions-based trading, automated trading, list trading and click-to-trade to clients in the institutional, wholesale and retail sectors, upon the closing of the transaction.
Tradeweb and Nasdaq have been working together closely in the last year, with Tradeweb implementing the US exchange's market surveillance technology in July last year.