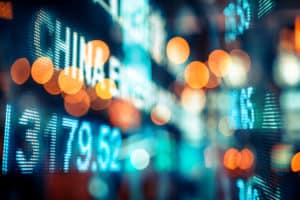 Fixed income and derivatives marketplace Tradeweb has confirmed plans to implement market surveillance technology from US exchange group Nasdaq.
Tradeweb will use the market surveillance system from Nasdaq to improve its monitoring of US treasuries and mortgage-backed securities trading via the Dealerweb platform, as well as swaps trading transacted on the Dealerweb swap execution facility.
"As markets digitise at an ever-increasing pace, it is vital that we continue to build and deploy first-class solutions that give traders and investors the surety they need to get trades done," said Scott Zucker, chief risk and administrative officer at Tradeweb.
"Tradeweb is continuously seeking new and innovative ways to enhance our market infrastructure, and we are excited to incorporate Nasdaq's technology into our existing surveillance capabilities as part of our ongoing commitment to move market infrastructure forward."
Nasdaq's surveillance platform operates as a software-as-a-service (SaaS) and will provide Tradeweb with an integrated platform for flexible market surveillance workflows. The system will allow Tradeweb to manage cross-market, cross-asset, and multi-venue surveillance.
"Through this partnership, Tradeweb will leverage our cloud-based SaaS technology to further advance their surveillance program and strengthen integrity efforts across the fixed income and derivative markets," added Tony Sio, head of market regulatory technology at Nasdaq. "We look forward to working together and supporting them in this important endeavour."
In January, Nasdaq developed a data discovery tool to expand its surveillance service to help compliance teams better manage trading activity, with access to extensive trading data, data reconciliation and market abuse case reviews. It also supports data scientists in normalising large datasets for internal analysis.