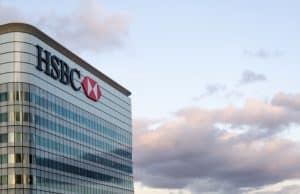 Blockchain technology provider Axoni has added HSBC to its list of investors, which includes other major institutions such as JP Morgan, Goldman Sachs and Citi, after closing a $36 million Series B funding round.
HSBC participated in the funding round which brings Axoni's total funding to date to $59 million. The technology vendor said that it will use the funds to enhance its data synchronisation tools, expand its infrastructure products and broaden the network of institutions using distributed ledgers.
As part of the deal HSBC will work alongside Axoni, which was established in 2013, on several initiatives to deploy its services for automation, auditability and accessibility.
"Distributed ledger technology will clearly be important in modernising the shared infrastructure of capital markets," Matthew Flanigan, COO of HSBC Global Banking and Markets for the Americas, commented. "Axoni has demonstrated that they are the leader in this space and HSBC is delighted to work with them on increasing efficiency and lowering costs for the industry."
In August, Goldman Sachs led a $32 million funding round in Axoni alongside several major buy- and sell-side firms, such as JP Morgan, Citi, NEX Group, Franklin Templeton Investments and Wells Fargo.
Earlier this month, Axoni provided its distributed ledger infrastructure and smart contract applications to help a consortium of companies, including IBM and IHS Markit's MarkitSERV, re-platform the DTCC's credit derivatives Trade Information Warehouse on distributed ledger technology.
The DTCC has said that it plans to move towards an 'open' testing phase by the end of the year, where other market participants and providers will be able to test the new platform. The testing phase is expected to be completed in the first quarter next year, after which it will schedule a go-live date.  
"We are delighted to have the support of HSBC. Their unique combination of global reach and innovative drive make them a perfect addition to our strategic investor group," Axoni's CEO, Greg Schvey, concluded.