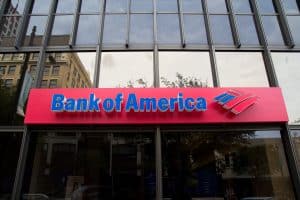 Bank of America and Citi have executed the first African non-deliverable forward (NDF) on CME Group's EBS central limit order book trading platform.
EBS said that the USD/KES (Kenyan Shilling) one-month NDF trade was executed on EBS Market on 23 October. The FX electronic trading platform provider has also added USD/ NGN (Nigerian Naira), USD/ZMW (Zambian Kwacha), USD/GHS (Ghanaian Cedi) one-month NDF currency pairs to its NDF business.
Jeff Ward, global head of EBS at CME Group, commented that as EBS launched its Asian NDF franchise more than five years ago, the firm is seeing increased demand and opportunity by expanding into African NDFs. He added EBS plans to add further currency pairs in the near future, as the organisation works on building liquidity.
"As capital markets in Africa continue to evolve, EBS is well positioned to support the switch to a fully electronic solution, with genuine liquidity and trades executed anonymously between market participants on our CLOB platform," Ward commented.
In September, CME confirmed the launch of its next-generation EBS Direct platform which offers increased capacity and speed for processing below 50 microseconds. EBS clients will be migrated to the platform in four phases over the next 18 months, with the rollout expected to be completed by the first half of 2021.
"The re-architecture of EBS Direct will significantly improve latency and allows us to support more products and a wider suite of order types and execution logics to provide clients with a more deterministic trading environment," Ward said about the launch.