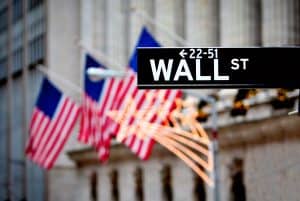 The head of order routing and execution products at Bank of America Merrill Lynch has departed the bank after almost a decade to take up a senior position within the equities business at Cboe Global Markets.
Adam Inzirillo has been appointed senior vice president and head of US equities in New York at Cboe, responsible for overseeing product development and the strategic growth of the exchange group's US equities franchise globally.
At Bank of America Merrill Lynch, Inzirillo was formerly a managing director and was instrumental in expanding the institution's liquidity services through business development and product management of its smart order router, direct market access, order management applications and non-displayed crossing.
"Adam has a long and proven track record in building successful equities trading businesses. He is passionate about our markets and can leverage his extensive industry relationships in support of our strategic growth efforts," Bryan Harkins, co-head of the markets division at Cboe, commented. "We're thrilled to have him on board, and are confident that he'll help to enhance Cboe's competitive positioning and extend our leadership as a top US securities exchange operator."
Inzirillo was also crucial in Bank of America Merrill Lynch's recent investment in member-owned equities exchange group MEMX, where he has also served as a director. Prior to his management role at Bank of America Merrill Lynch, Inzirillo was head of broker dealer business development at UBS Securities. In the position, he managed the development and growth of broker dealers trading on the bank's ATS and electronic trading platforms.
"I have been a customer and trusted partner of Cboe's equities business for many years. With its product innovation, cutting-edge technology, and seamless trading solutions, I believe Cboe is uniquely positioned to provide long-term industry leadership and transform the US equity markets," Inzirillo commented on his appointment. "I look forward to supporting the team's continued success, and evolving Cboe's equity trading platforms to benefit all market participants."