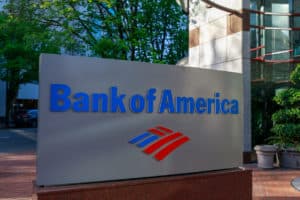 The chief operating officer and president of global banking and markets at Bank of America has confirmed plans to retire after 13 years with the investment bank.
Tom Montag will step down at the end of this year, Bank of America said, adding that succession plans will be announced in the coming weeks. 
Montag joined Merrill Lynch in 2008 as head of global sales and trading prior to its merger with Bank of America. In his most recent roles at the bank, Montag has been responsible for its institutional serving businesses and its global markets sales and trading businesses. 
Prior to joining Bank of America, Montag spent over two decades at rival investment bank Goldman Sachs, most recently as co-head of global securities. 
"Tom joined the company during one of the most challenging periods in financial services history and skillfully steered the business to be one of the few financial institutions that can help clients raise cash, move money, expand into new markets, and manage risk in every major market around the world," Moynihan added. 
Alongside his retirement, Bank of America said vice chair Anne Finucane will also retire at the end of 2021 after more than 26 years with the bank, after joining from predecessor company Fleet Bank as chief marketing officer in 1995. 
Since Fleet Bank's acquisition, Finucane served as the bank's global chief strategy and marketing officer for nearly 11 years and as vice chairman for the last six years responsible for driving its environmental social and corporate governance (ESG) and capital deployment strategies. 
The news follows the departure of Bank of America's head of execution services for Europe, the Middle East and Africa (EMEA), Natan Tiefenbrun, who left the firm to join Cboe Europe as head of equities in June.