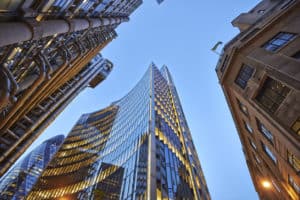 Exchange operator Cboe Europe has hired industry veteran and the head of execution services for EMEA at Bank of America to lead its European equities trading business.
Natan Tiefenbrun will join Cboe as senior vice president and head of European equities in London next month reporting to president of Europe and Asia Pacific, Dave Howson, after eight years with Bank of America.
Tiefenbrun previously led the agency equities trading services across EMEA at Bank of America, including high-touch execution, portfolio trading and electronic trading. Earlier in his career, he spent 13 years at agency broker Instinet developing the firm's algo trading portfolio trading and sponsored access business.
"Having been a client and partner of Cboe's equities business for many years, I truly appreciate the value all market participants gain from its thought leadership and focus on product innovation and cutting-edge technology," Tiefenbrun commented on his new role.
His departure from Bank of America also marks a return to the exchange space for Tiefenbrun, after he previously spent four years with the London Stock Exchange Group as CEO of its European equities trading venue Turquoise before his move to Bank of America in 2013.
Cboe's European equities business includes trading venues in the UK and the Netherlands, alongside its lit and dark order books, block trading platform Cboe LIS and its periodic auctions which it expects to roll out in the US after recently gaining regulatory approval for the launch.
The exchange is also readying the launch of its new futures and options market in Amsterdam. Cboe Europe Derivatives, which is expected to go live in September, was developed following Cboe's acquisition of equities clearinghouse EuroCCP in July. Goldman Sachs, Morgan Stanley and ABN Amro were recently confirmed as the first participant banks for the new derivatives market.
Tiefenbrun is the latest senior appointment for the equities business at Cboe who has departed Bank of America. In June 2019, the exchange hired the head of order routing and execution products at Bank of America Merrill Lynch, Adam Inzirillo, as head of US equities.  
"[Tiefenbrun] has a long and highly successful track record in European equities trading and brings a unique skillset to Cboe," Cboe's Howson also commented. "We are excited to leverage his expertise and extensive industry relationships in support of our strategic growth plans and enhance our position as one of the top European equities exchange operators."