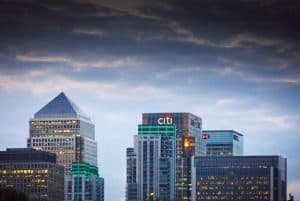 Barclays, Citi, Royal Bank of Scotland (RBS), JP Morgan and UBS are facing legal action in the UK from a collective group of investment firms affected by a major FX rigging scandal in Europe.
Legal action was filed in the UK Competition Appeal Tribunal by Scott+Scott Europe, led by the former chairman of the pensions regulator Michael O'Higgins, on behalf of asset managers, pension funds, hedge funds and corporates that suffered losses as a result of the FX market manipulation.
The European Commission confirmed in May that Barclays, RBS, Citigroup, JP Morgan and MUFG will pay a combined €1.07 billion in two settlement decisions related to an investigation, which uncovered various chatrooms traders used to collude on trading positions and share confidential information.
The unlawful manipulation took place between December 2007 and January 2013, and the five banks have since been fined more than $8.5 billion collectively by eleven regulators globally.
"The fines imposed on the banks by the European Commission were an important first step, but they will not compensate those who were damaged or suffered losses. Just as compensation has been won in the US, our legal action in the UK will seek to return hundreds of millions of pounds to pension funds and other corporates who were targeted by the cartel," O'Higgins commented.
Scott+Scott Europe's US affiliate, Scott+Scott Attorney at Law, led a class action against 15 major banks for FX market manipulation, and obtained $2.3 billion in settlements which was granted in August last year.
"The FX class action in the US led to widespread relief," David Scott, managing partner of Scott+Scott, added. "Our experience with this litigation gives us a tremendous advantage in pursuing this case on behalf of victims in the UK and abroad so that they also receive fair and equitable compensation. Michael O'Higgins' experience in the pensions industry, which the banks specifically targeted, make him ideally placed to run this claim on behalf of this class."