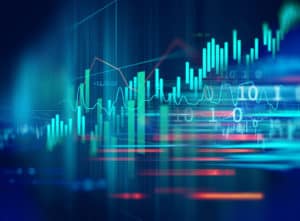 Algorithmic trading platform provider BestEx Research has launched a suite of algorithms for futures trading following its series A funding round in December last year.
The rollout will include BestEx Research's existing trading tools such as simulation, including back-testing capability and live simulation, and its dashboard currently available for equities.
Buy-side firms can access the algorithms through most execution management systems (EMS) or order management systems (OMS) with an option to execute through a broker.
The cloud-based algorithmic execution platform will also be offered as software-as-a-service (SaaS) to brokers and futures commission merchants (FCMs) and as an introducing broker to buy-side institutions via its subsidiary BestEx Research Securities.
BestEx Research said existing equities algorithms and traditional futures algorithms do not offer a sufficient base for futures trading as they do not account for intraday liquidity behaviour or fluctuations in volume created by the roll calendar.
"BestEx Research was founded with a focus on maximising investor returns and is therefore committed to reducing clients' trading costs with a sophisticated, quantitative approach to execution across equities and futures," said Hitesh Mittal, founder and chief executive of BestEx Research.
"While many firms simply extend their existing algorithms for equities to futures and ask clients to ignore the imperfect fit, we've designed our futures algorithms with focused attention on the unique market structure and microstructure of futures."
The news follows a series A funding round in December last year that took BestEx Research's valuation to a total of $50 million and that was aimed at supporting the firm's development of futures and foreign exchange (FX) trading products.