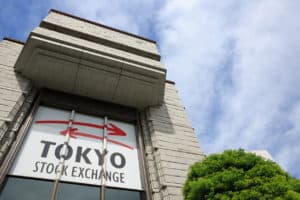 Trading has been halted at the Tokyo Stock Exchange has been shut down completely following a major hardware malfunction on its cash equities system arrowhead.
The Japan Exchange Group (JPX), the Tokyo exchange's parent company, said in a statement on Thursday that a switch to a backup hardware due to a glitch had not worked as intended, forcing it to shut down trading in all listed symbols.
The Tokyo Stock Exchange is on track to resume trading on the arrowhead system, auction market and ToSTNeT (Tokyo Stock Exchange Trading NeTwork) from Friday, JPX added in its most recent statement on the issue.
JPX stated on Thursday there would be no execution in the auction market for the rest of the day, and some execution information had been sent as FLEX market information for some symbols, however, the information was invalid.
It added that pre-ordered orders, which were sent to arrowhead by the trading halt, will not be taken over tomorrow. In the ToSTNeT market, the exchange confirmed that orders sent by 8:56 am JST were executed successfully, and the Execution Completion Notice Messages were distributed.
The technical failure, which has forced thousands of companies to halt buying and selling activities, has fallen on the day when many funds rebalance their portfolios and the first day of the new quarter for the second half of Japan's fiscal year.
"The TSE sincerely apologises for any inconvenience caused to investors and the people related to the stock market," the exchange stated.