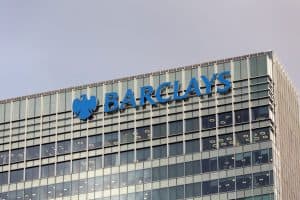 Barclays has appointed a new global head of markets to replace current markets head Stephen Dainton under sweeping changes to the institution's leadership.  
An internal memo seen by The TRADE from the investment bank's chief executive Jes Staley has confirmed that the group chief risk officer at Barclays, C.S. Venkatakrishnan (Venkat), will take over from Dainton as global head of markets from 5 October.
Dainton is set to take on a new role at Barclays as deputy head of markets, overseeing global sales, strategic resource management, and financing. He joined Barclays from Credit Suisse in August 2017 and was named global head of markets in 2019.
Taalib Shaah will succeed Venkat, who has been group chief risk officer since 2016, reporting directly to Staley when the changes take effect later this month. Shaah currently serves as chief risk officer for Barclays International and has previously held senior roles at Citi and Credit Suisse.
The memo also confirmed that Venkat will become co-president of Barclays Bank alongside Paul Compton, who has been appointed global head of banking.
"In their roles as co-presidents of Barclays Bank Plc, I have asked Paul and Venkat to look particularly at how we bring the Corporate Bank, Banking, and Markets businesses even closer together, driving stronger collaboration across the CIB to deliver the Power of One Barclays to our clients. This will begin with the establishment of a new CIB Management Team, chaired by them both," Staley said in the memo.
"These changes to remits mean bringing fresh perspectives and talents to bear on crucially important areas of our business, as well as adding to the experience of the individuals taking on these new opportunities. That represents a win-win from my perspective."
Earlier this month, Barclays said it would be launching a foreign exchange trading and pricing engine in Singapore next year, marking its fourth electronic FX trading hub globally.
The plans are part of the Monetary Authority of Singapore's (MAS) strategy to boost Singapore's status as the leading FX trading centre in Asia Pacific. Under the initiative, various major financial institutions have rolled out FX trading systems in the region.