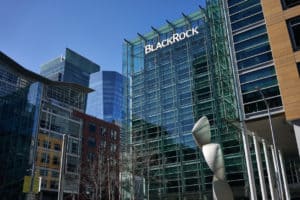 Blackrock and JP Morgan have become the first institutions to execute a fully electronic SOFR swap spread trade on Tradeweb's swaps execution facility (SEF), as the market's Libor transition speeds up.
The trade comes ahead of the 'SOFR First' date on 26 July when market participants will transition from Libor to the alternative reference rate for US interest rate swaps.
Tradeweb said as the market approaches this date participants are increasingly looking for new ways of accessing liquidity using risk-free rates across currencies, including SOFR for US dollar, SONIA for UK sterling, SARON for Swiss franc and TONA for Japanese yen.
"As the 'SOFR First' date of July 26 rapidly approaches in the derivatives market, we are encouraging our clients to transition their trading away from LIBOR," said Thomas Pluta, global head of linear rates trading at JP Morgan. "Executing the first SOFR Swap Spread over Tradeweb is an important market milestone as SOFR liquidity and market volumes continue to grow."
The market's migration away from the Libor benchmark has accelerated in the last few months as regulators impose hard deadlines for the cessation on markets globally.
In March, US derivatives exchange CME Group confirmed it had reached a new record daily volume for SOFR contracts on 25 February. It recorded 265,511 SOFR futures contracts on 25 February earlier this year, marking a huge increase from the previous record of 240,288 set on 19 November 2020.
"The global transition away from IBOR usage is a significant undertaking and is participants across various asset classes," said Lee Olesky, chief executive officer at Tradeweb.
"Providing the tools and platforms that help foster electronic trading and coalesce liquidity around rates like SOFR is an area where we can be immediately helpful to our clients. We are proud to bring the full power of the Tradeweb platforms and network to bear as the industry moves toward critical deadlines."