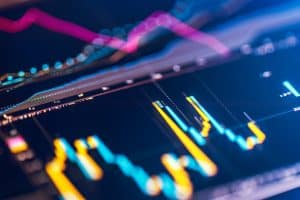 BlackRock, Cboe Global Markets and IHS Markit have joined forces to develop the first broad-based US corporate bond index futures.
The futures will be based on BlackRock's iShares exchange traded fund (ETF) ecosystem and IHS Markit's iBoxx index to create exchange-listed products reflecting the performance of the broad US high yield and investment grade bond markets.
All of the firms explained that the futures are expected to provide "liquid hedging vehicles" for institutional investors.

They will be listed and traded on Cboe Futures Exchange, pending regulatory approval.
"We believe this will provide our customers with a tool to mitigate credit risk in the corporate bond market," said Chris Concannon, Cboe president and chief operating officer at the exchange group.
Martin Small, head of US iShares at BlackRock, added that index instruments are foundational elements to efficient markets, and the index futures are a "quantum leap forward towards better bond markets".
"A growing ecosystem of market access vehicles, chiefly bond ETFs and bond index futures are a critical step towards improving the price transparency and liquidity of corporate bond markets," Small said.
IHS Markit's Aram Flores, global head of indices at IHS Markit, added the new contracts will also bring additional liquidity to the fixed income space and provide investors with broad coverage to hedge against risk.
Cboe expects to launch the contracts in summer this year, firstly with the high yield corporate bond index futures.